Description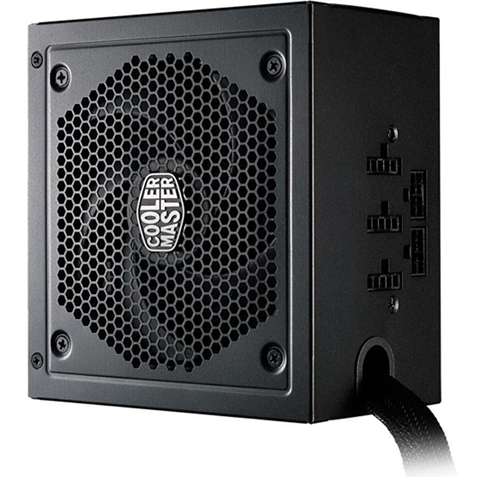 High Efficiency. Smart Fan. Modular Design.
The COOLER MASTER MasterWatt series power supplies power your PC components at an efficiency level of 80 PLUS Bronze – RELIABLY and STABLY. The LDB bearing fan delivers high cooling capacity during high power output, and stops spinning under 15% load. With a modular design, you can plug in the power cables only needed. No more mess inside your case.
80 PLUS Bronze Certified
The 80 PLUS Bronze certification guarantees that MasterWatt delivers an average efficiency of 85%.
Durable LDB Bearing
Cooler Master 120mm Silencio FP fan combines sealed LDB bearings with quiet fan blades, offering a long lifetime of quiet cooling.
A: The groove outside of the bearing helps to circulate the oil
B: Sealant on the bobbin ensures the highest level of dustproof – IP6X
C: Recycle slot adds extra storage space for the oil
D: The shaft makes the oil flow by pumping it while spinning
Semi-Fanless Up to 15% Load
MasterWatt Operates at 0dB under 15% load. Experience noise-free basic computing.
Dual Forward and DC-to-DC Circuit Design
The Dual Forward and DC-to-DC circuit design offers reliability and stability. This is especially significant in +3.3V and +5V outputs.
More Conductive PCI-e Cables
The MasterWatt uses 16 AWG PCI-e cables. Less resistance and better efficiency provide you with a safer user environment.