Description
DESIGN CONCEPT
DOMINANT IN DARKNESS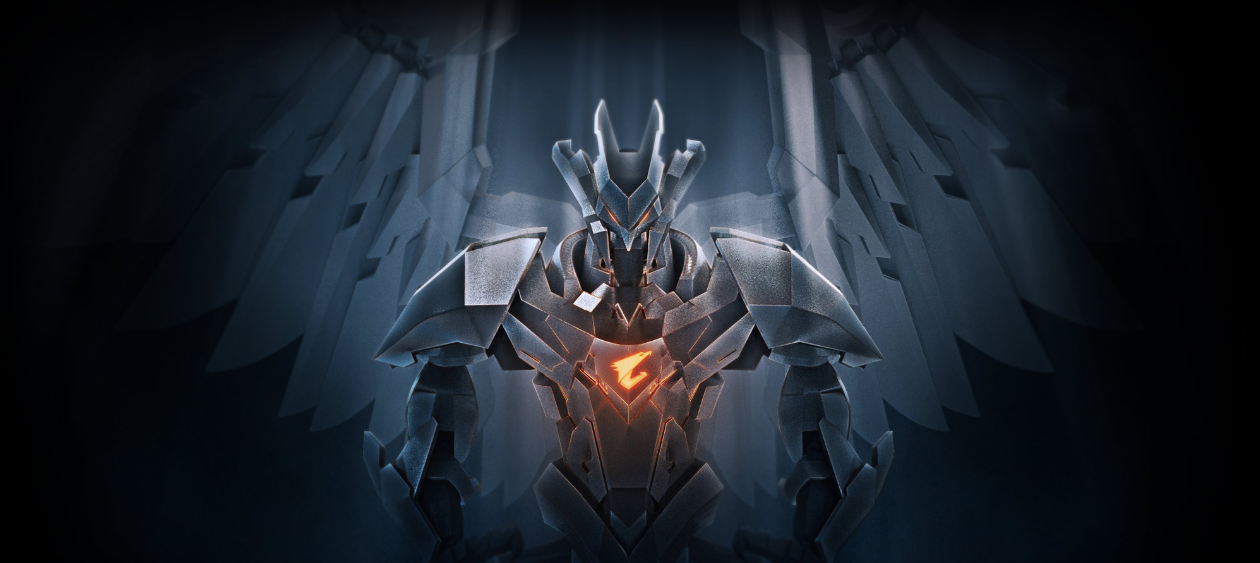 In the dark, starless night, the falcon strikes fear into the heart of its prey. Even with minimal visibility, the falcon pinpoints its prey and patiently anticipates the perfect moment to swoop in for the kill. The falcon with its laser sharp gaze dominates the darkness of night in the same manner that AORUS Core Lighting illuminates the vast AORUS ecosystem.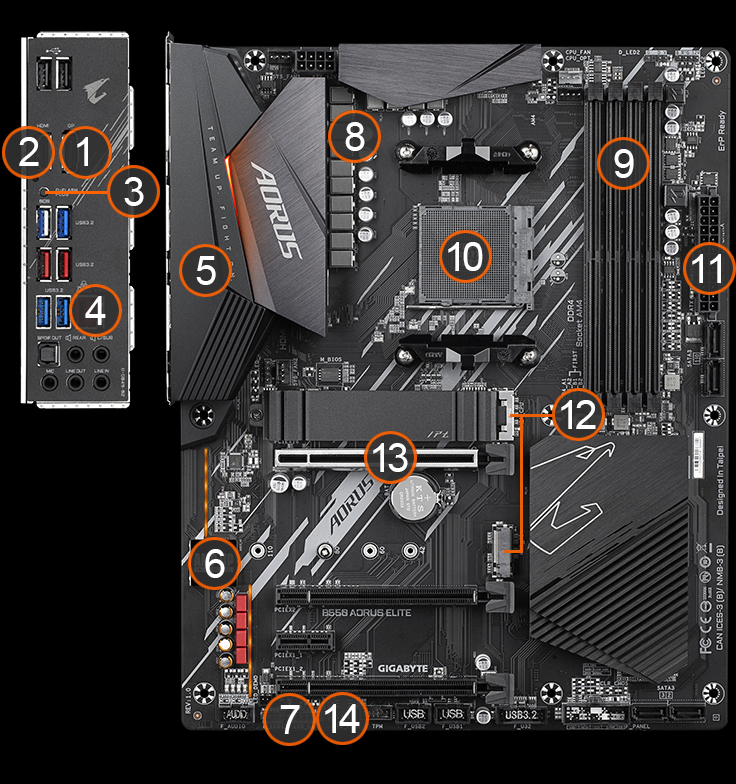 DisplayPort
HDMI
Q-Flash Plus Button
2.5 GbE LAN
Advanced Thermal Design

Enlarged Surface Heatsinks
5 W/mK Thermal Conductivity Pad
Pre-installed I/O Shield

Audio Solutions

ALC1200 Audio
Nichicon Fine Gold Audio Capacitors
Audiophile Grade WIMA Capacitors

RGB FUSION 2.0

Addressable LED Header*2
RGB LED Header*3

True 12+2 Phases Digital VRM with DrMOS

50A DrMOS
Premium Choke and Capacitor
2X Copper PCB
Dual Channel DDR4, 4 DIMMs
Supports 3rd Gen AMD Ryzen™ Processors
Solid Pin Power Connectors

24 Pin ATX Power Connector
8 Pin CPU Power Connector

Dual M.2 Connectors

NVMe PCIe 4.0/3.0 x4 & PCIe 3.0 x4
1* PCIe 4.0 M.2 Slot
1* M.2 Thermal Guard

Ultra Durable PCIe Armor

PCIe 4.0 Slot
Running 1 x16

Smart Fan 5 + FAN STOP

5* Fan / Water Pump Connectors
6* Temperature Sensors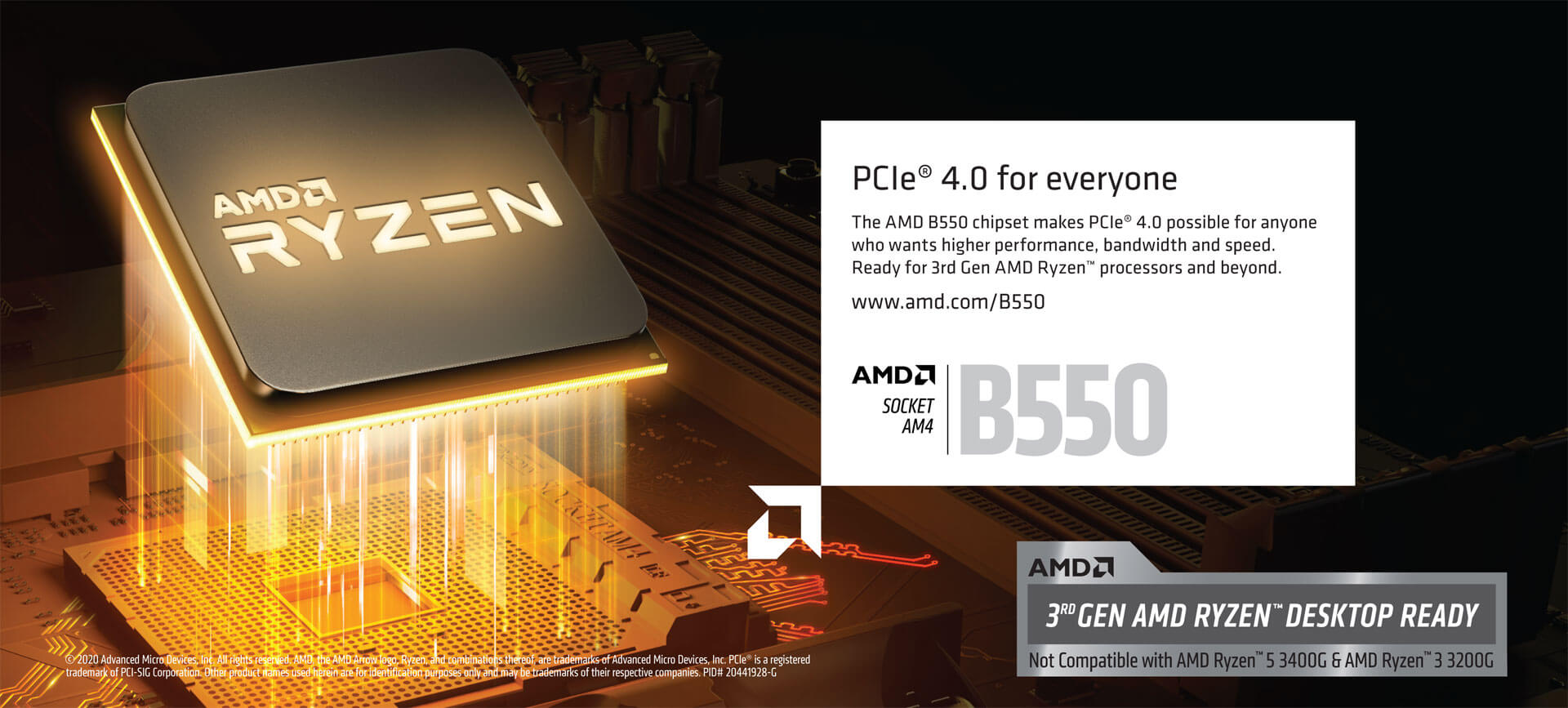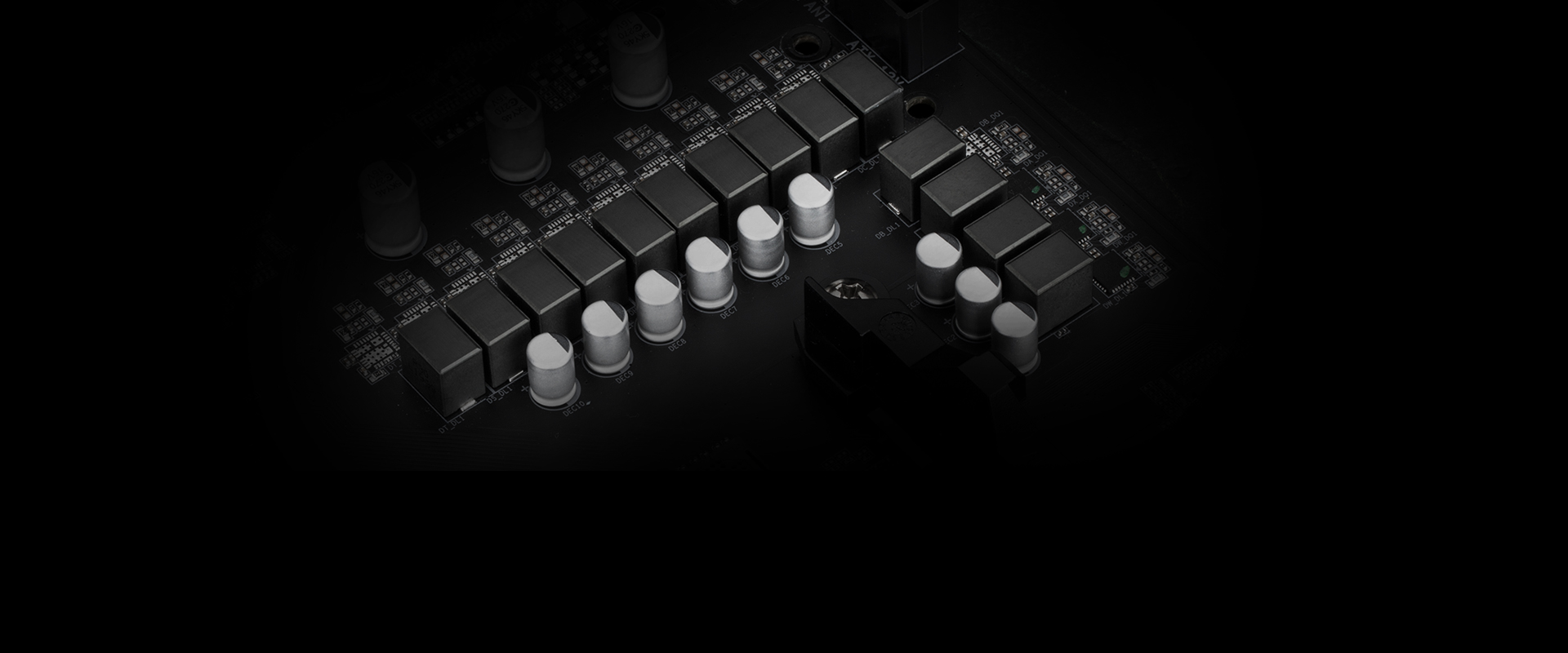 ULTIMATE POWER DESIGN
To fully support the latest 3rd Gen AMD Ryzen™ processors, B550 AORUS motherboards equip with the ultimate power solution which is true direct, digital and multiple phases. After countless experiments and testing, GIGABYTE presents the unbeatable B550 AORUS motherboards for enthusiast. No Compromise and never stop to achieve higher.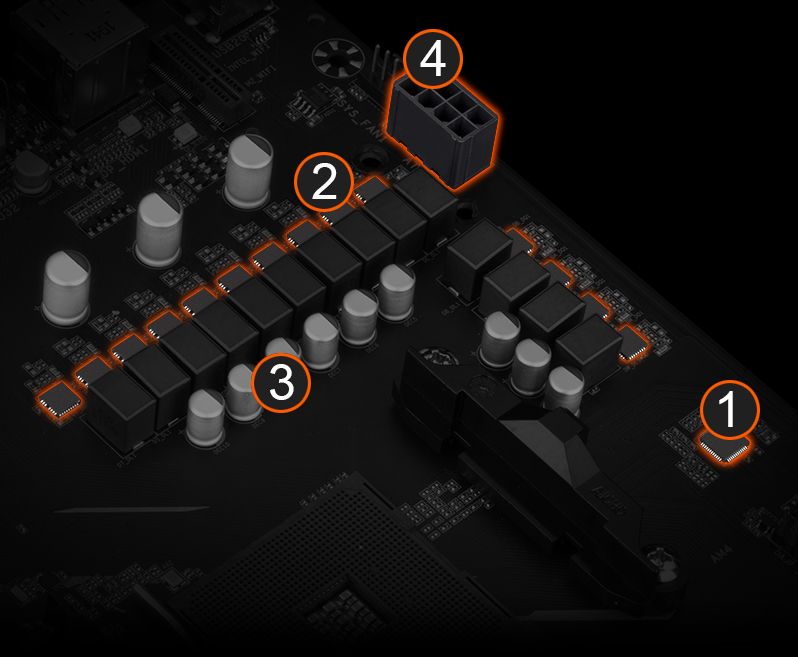 14 Phases Digital Power Design
B550 AORUS ELITE motherboard uses an 12*+2 phases digital CPU power design which includes both digital PWM Controller and DrMOS. These 100% digital controller offer incredible precision in delivering power to the motherboard's most power-hungry and energy-sensitive components, allowing enthusiasts to get the absolute maximum performance from 3rd Gen AMD Ryzen™ processors.
Digital PWM Controller delivers appropriate voltage to the CPU
True 12+2 Phases DrMOS without PWM Doublers, each power phase connects directly to the CPU. With capability to handle up to 700 Amps current in total.
All-solid capacitors to improve Transient response and minimize oscillation.
24pin+8pin Solid Pin CPU Power Connectors
Intersil Digital PWM Controller
True 12+2 Phases of Digital PWM with 50A DrMOS
All-Solid Capacitors
8 Solid Pin CPU Power Connector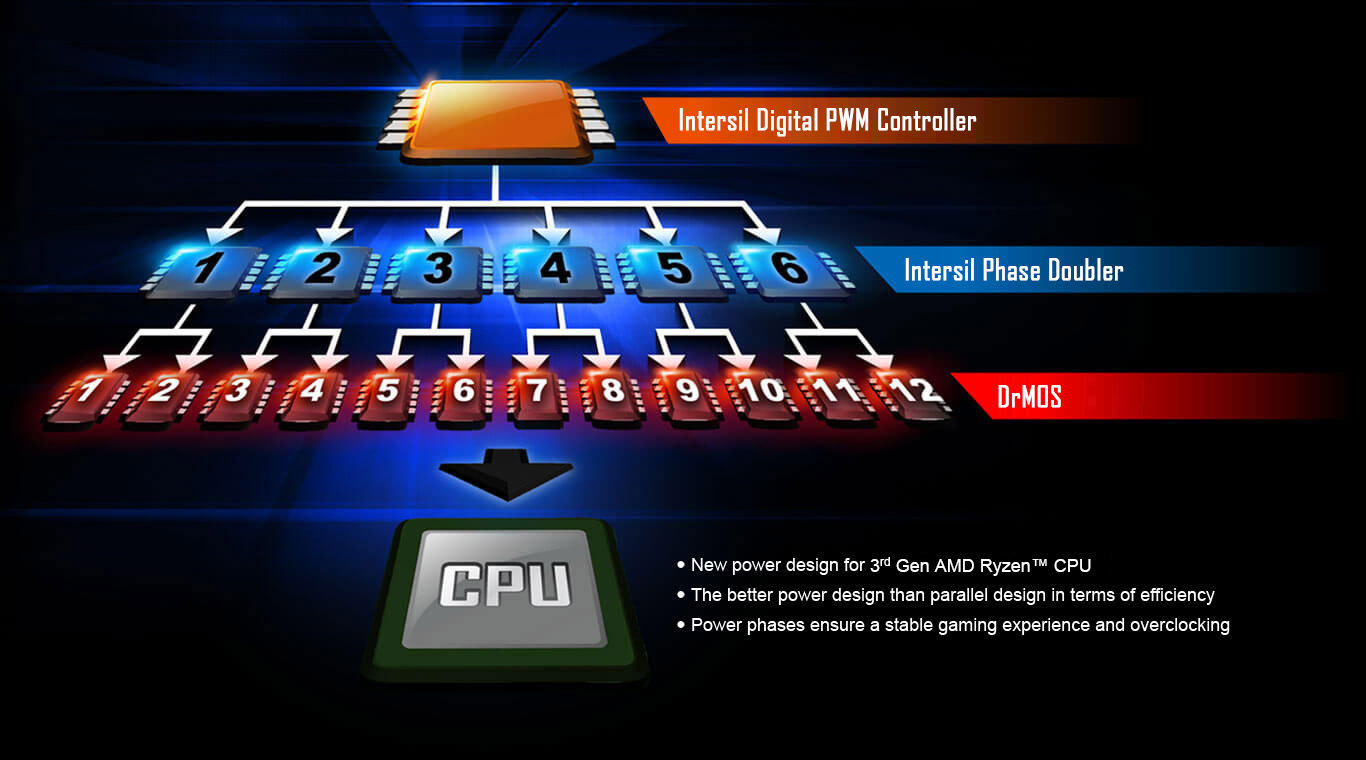 Power Efficiency & Voltage Ripple Graph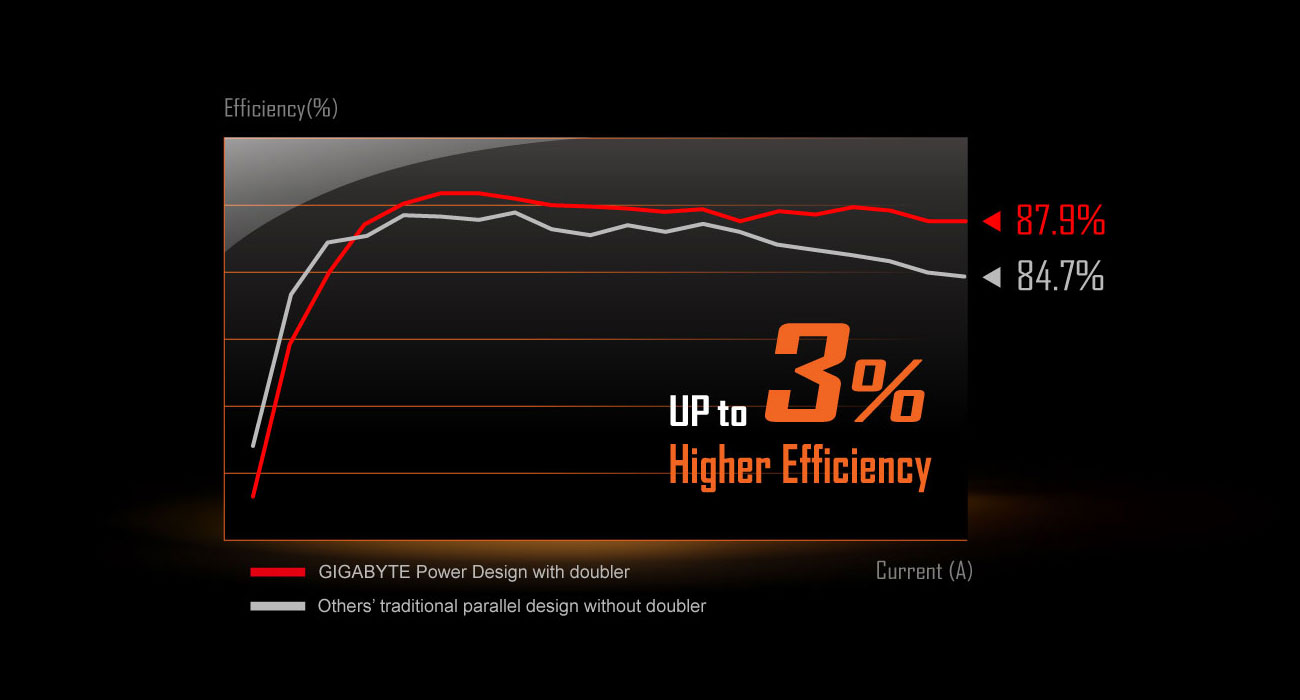 GIGABYTE's exclusive 2X Copper PCBs design provides sufficient power trace paths between components to handle greater than normal power loads and to remove heat from the critical CPU power delivery area. This is essential to ensure the motherboard is able to handle the increased power loading that is necessary when overclocking.