Description
MSI GeForce GTX 1650 SUPER GAMING X
Gaming performance and power efficiency reach new heights with the MSI GeForce GTX 1650 SUPER GAMING X graphics card. It's built using the all-new NVIDIA Turing shaders and next-gen GDDR6 memory. Advanced TWIN FROZR 7 thermal design ensures no throttling and excess noise will occur when you push it hard. Integrated LED on the shroud lets you create unique lighting effects while a solid backplate offers great protection for the card. Enjoy effortless monitoring and overclocking with MSI Afterburner.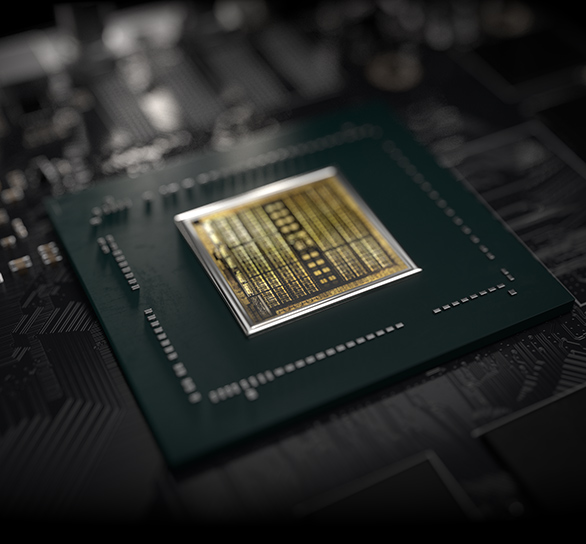 TURING SHADERS
Featuring concurrent execution of floating point and integer operations, adaptive shading technology, and a new unified memory architecture with twice the cache of its predecessor, Turing shaders enable awesome performance increases on today's games. Get 1.4X power efficiency over previous generation for a faster, cooler, and quieter gaming experience.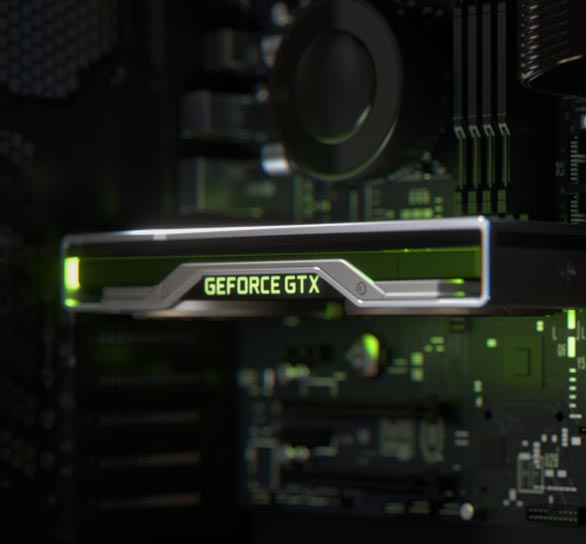 THE 16 SUPER SERIES
The GeForce GTX SUPER Series has ultra-fast GDDR6 memory, bringing you performance that's up to 50% faster than the original GTX 16 Series and up to 2X faster than previous-generation 10 Series GPUs. It's time to gear up and get SUPER.
GEFORCE EXPERIENCE
Capture and share videos, screenshots and livestreams with friends. Keep your GeForce drivers up to date and optimize your game settings. GeForce Experience™ lets you do it all. It's the essential companion to your GeForce graphics card.
PLAY HARD, STAY SILENT
TWIN FROZR 7 THERMAL DESIGN
The 7th generation of the infamous MSI TWIN FROZR thermal design brings out the most advanced technology for ultimate cooling performance. It features the new TORX FAN 3.0 combined with groundbreaking aerodynamic feats. This means stable performance and a silent experience are guaranteed thanks to low temperatures.

BLAZING PERFORMANCE
Create your personalized look with LED effects to match the best gaming ambiance and complete your personal build by using Dragon Center.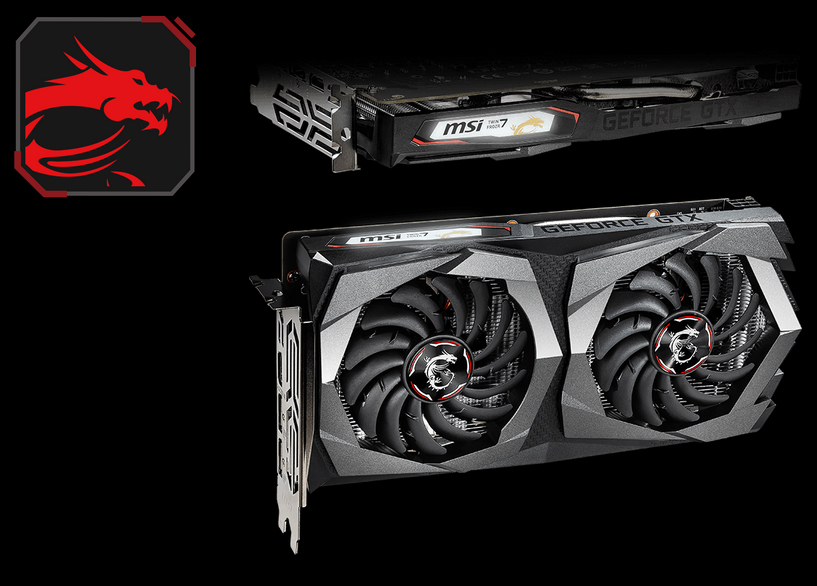 TORX FAN 3.0
A brand new version of the iconic MSI TORX fan pushes the limits of thermal performance yet further than before. The new trims clearly visible on the traditional fan blade create a focused airflow which in turn is pushed down by the dispersion fan blades for increased static pressure.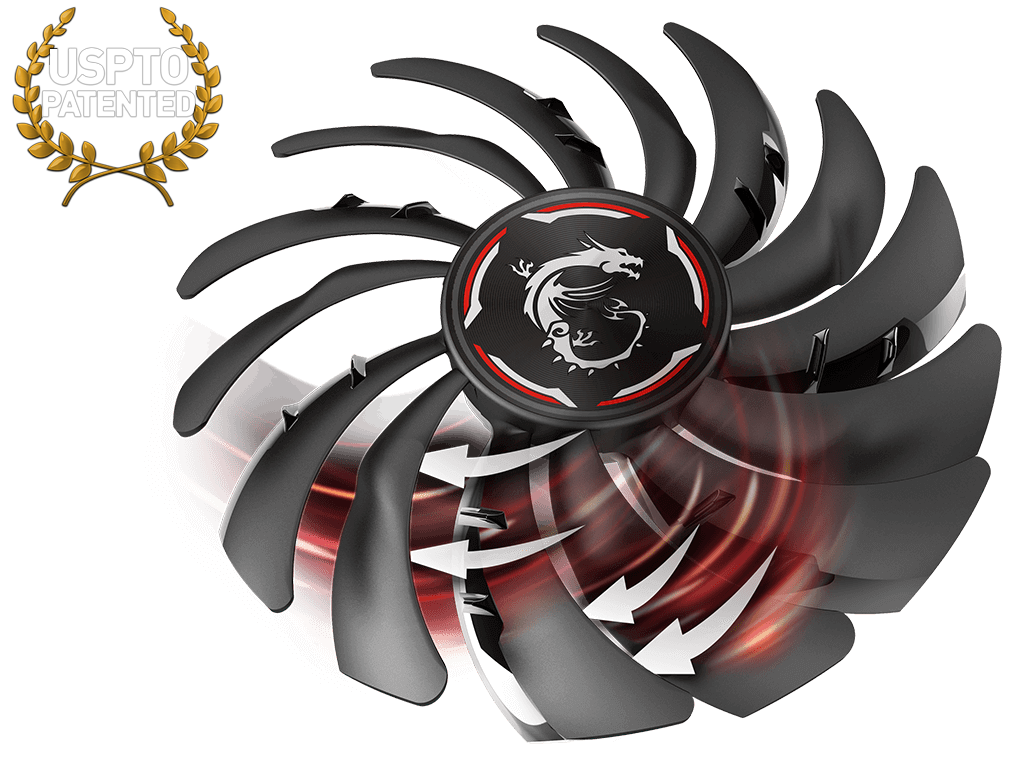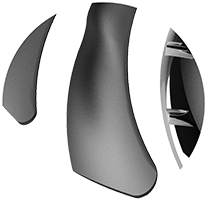 DISPERSION FAN BLADES
These have a special curved blade that accelerates airflow, increasing its effectiveness.
TRADITIONAL FAN BLADE
Traditional fan blades work to push down a steady airflow to the massive heatsink below.
MASTERY OF AERODYNAMICS
In our quest to provide the best cooling, we have mastered the art of aerodynamics. Airflow Control Technology (ACT) guides airflow directly onto the heatpipes, simultaneously creating more surface area for the air to absorb more heat before leaving the heatsink.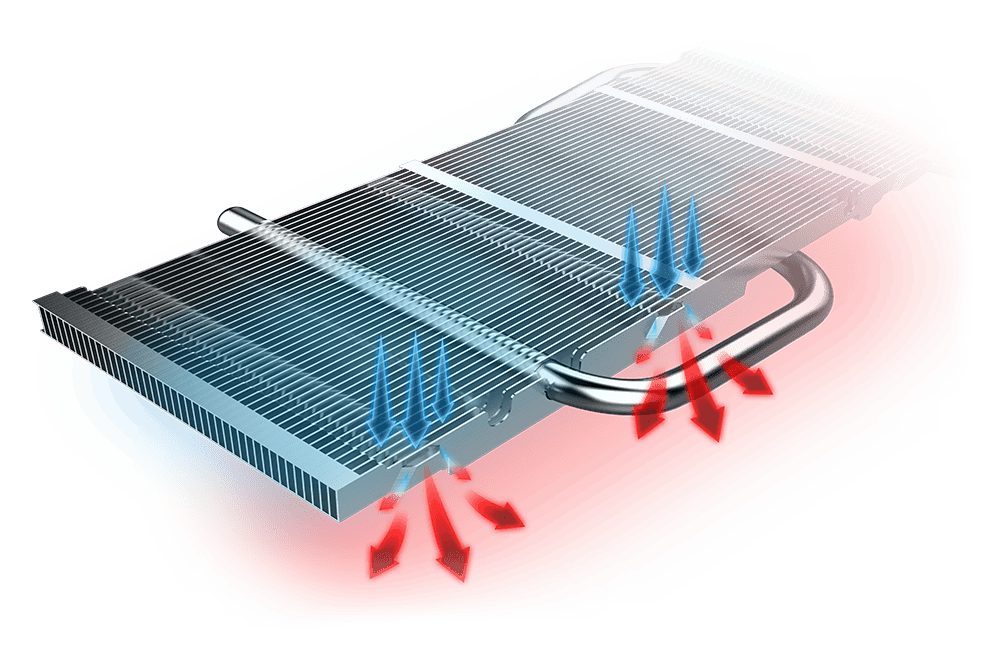 ZERO FROZR: STAY UNDETECTED
First introduced in 2008 by MSI, ZERO FROZR technology stops the graphics card's fans completely when temperatures are relatively low, eliminating all fan noise when no cooling is needed. When the heat is on during gaming, the fans will automatically start spinning again to keep your powerhouse cool.
AFTERBURNER
MSI Afterburner is the world's most recognized and widely used graphics card Overclocking software. It gives you full control of your graphics card and enables you to monitor your system's key metrics in real-time.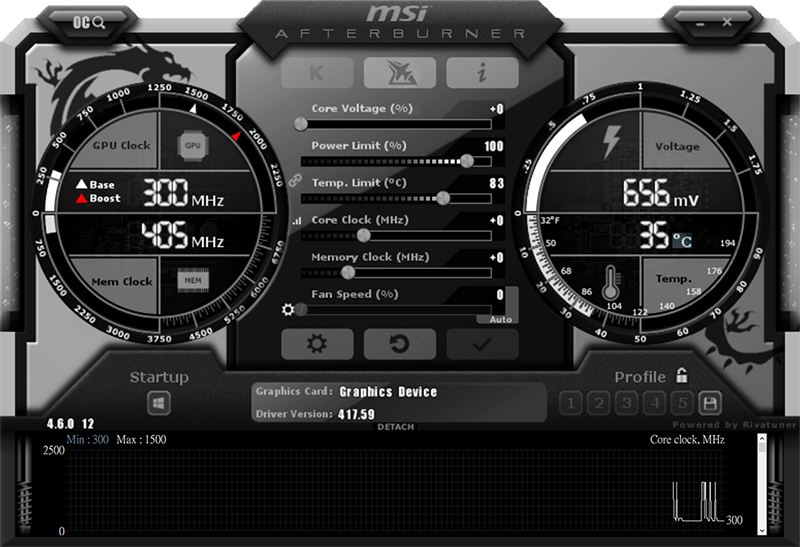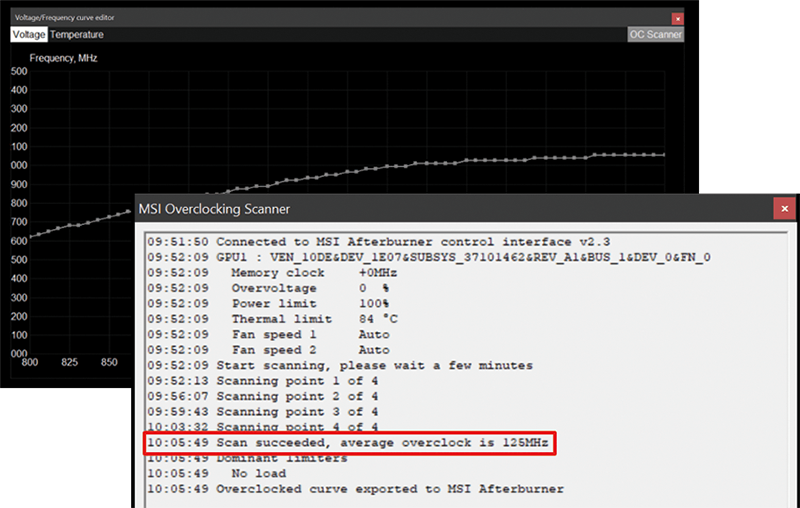 OC SCANNER
The latest version of MSI Afterburner features OC Scanner for GTX 16 series graphics cards. OC Scanner is an automated function that will find the highest stable overclock settings for your card. This gives you a free performance boost for a smooth in-game experience thanks to higher FPS.