Description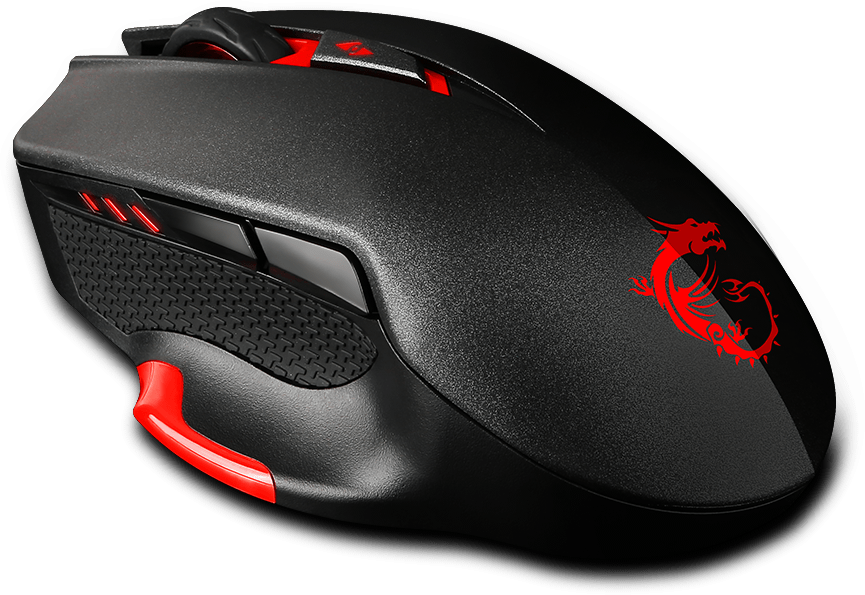 ERGONOMIC DESIGN
The right-handed design of the DS300 ensures the most comfortable fit for gamers.
ANTI-SLIP SIDE GRIPS
The DS300 features rubber side grips to ensure you have full control.
ADJUSTABLE WEIGHT SYSTEM
The weight of the DS300 GAMING mouse can be customized to suit your preferred feel.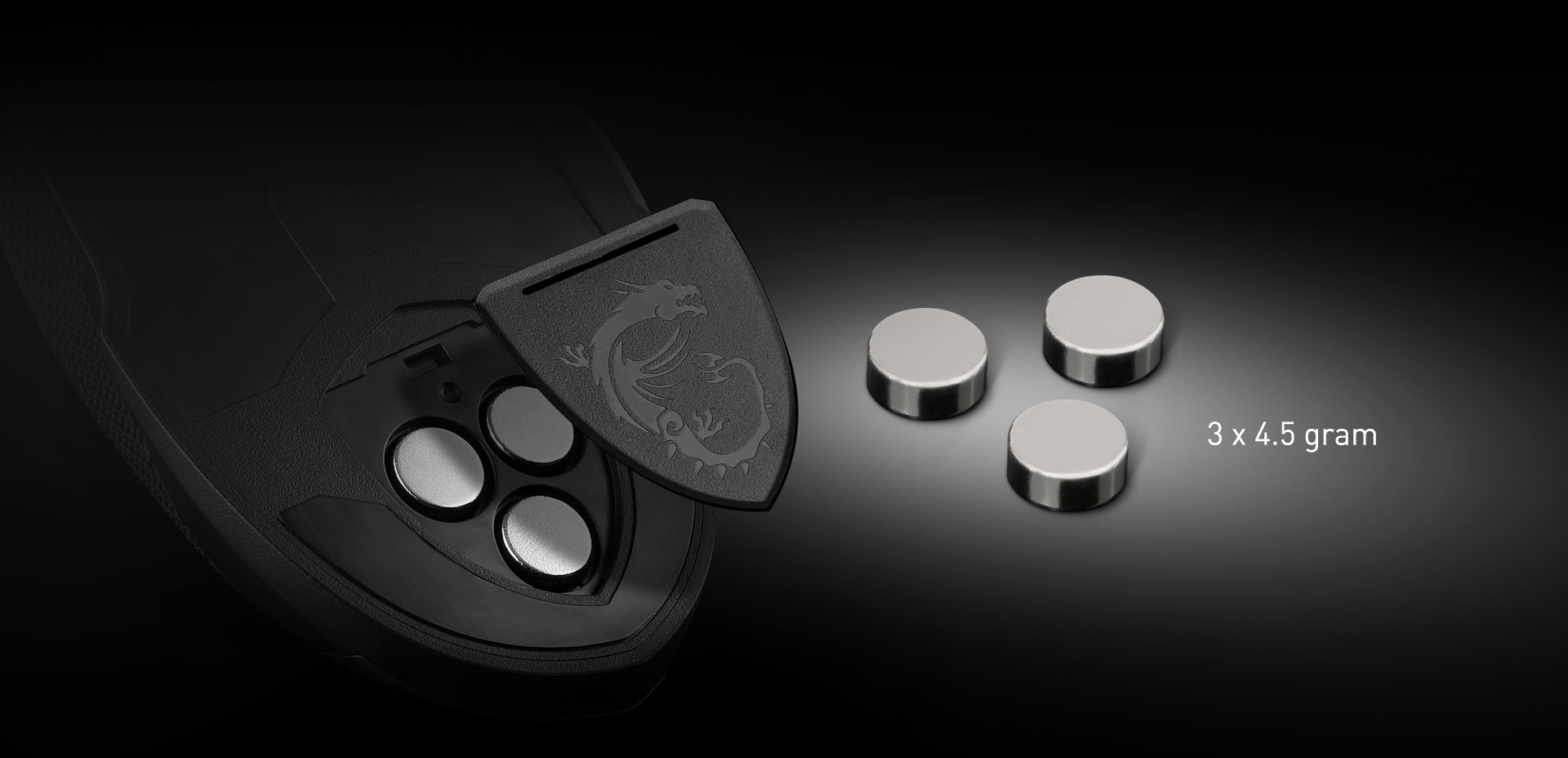 PROGRAMMABLE BUTTONS
Gamers can tailor the functions of all 6 programmable buttons for various commands in the driver software.
GAMING BUILD QUALITY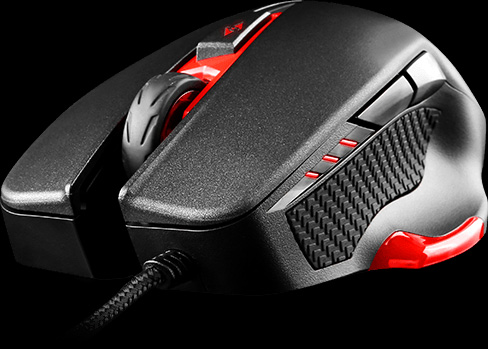 High quality OMRON GAMING switches last for 5+ million clicks.
Gold-plated USB connector with 1.8m braided cable for durability.
MSI INTERCEPTOR DS300 SOFTWARE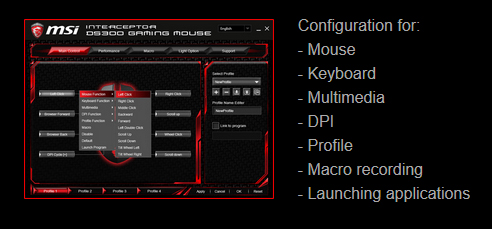 SOFTWARE – PROFILE SETTINGS
The MSI Interceptor DS300 Laser GAMING Mouse is designed to ensure the most comfortable right-handed fit for gamers. The DS300 is part of the MSI GAMING line and delivers the same quality and performance to complete your ultimate game setup. Built using durable materials to last through countless hours of intensive gaming, featuring high-quality OMRON switches, a braided cable with gold-plated connector.
SOFTWARE – DPI SETTINGS
– Pre-define up to four DPI settings from an extra low 100 DPI to extreme high and precise 8,200 DPI, set your own DPI for your favorite games.
– Define resolution separately for X (Horizontal) and Y (Vertical) Axis.
SOFTWARE – POLLING RATE/LIFT OFF DISTANCE SETTINGS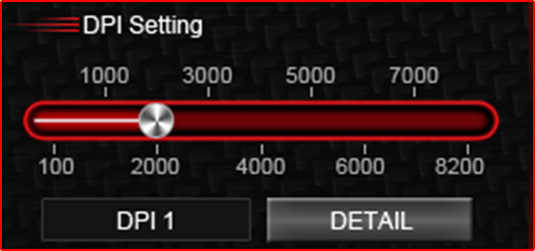 Polling Rate: The polling rate determines how often the mouse sends information to your computer. A higher polling rate means lower input lag.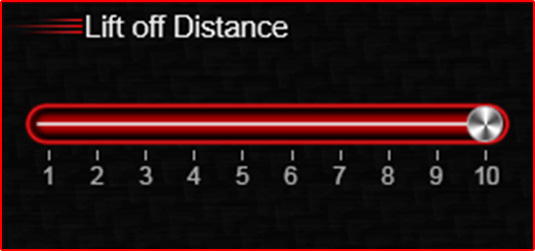 Lift off distance: Allows gamers to set their preferred sensor lift off distance. To prevent unintentional mouse movements in the heat of battle.
SOFTWARE – MACRO KEYS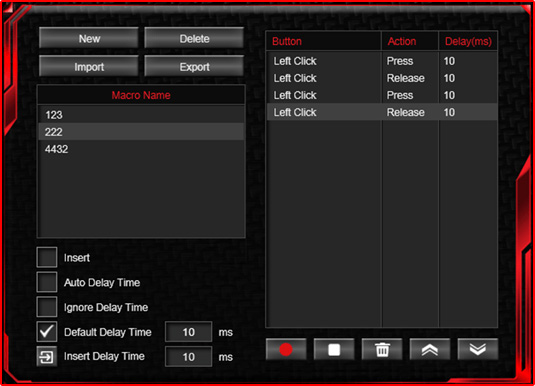 Macro function for recording short sequences of mouse actions for automating frequently used commands or repetitive sequences of mouse movements.
SOFTWARE – RGB LED SETTINGS
– Fully adjustable RGB Backlighting
– Adjusting backlight up to 16.8 million RGB colors.
– Breathing mode and intensity mode backlight.
– Dragon logo and DPI switch backlight ON/OFF.